Curriculum
The school vision is to create a safe, caring and happy school community of children, staff and parents where Christian values are upheld and every child is valued as an individual.
To nurture creative, independent, life-long learners within an irresistible curriculum that develops resilience, inspiration and opportunity.
Our Core Values are: Friendship, Forgiveness, Aspiration and Respect.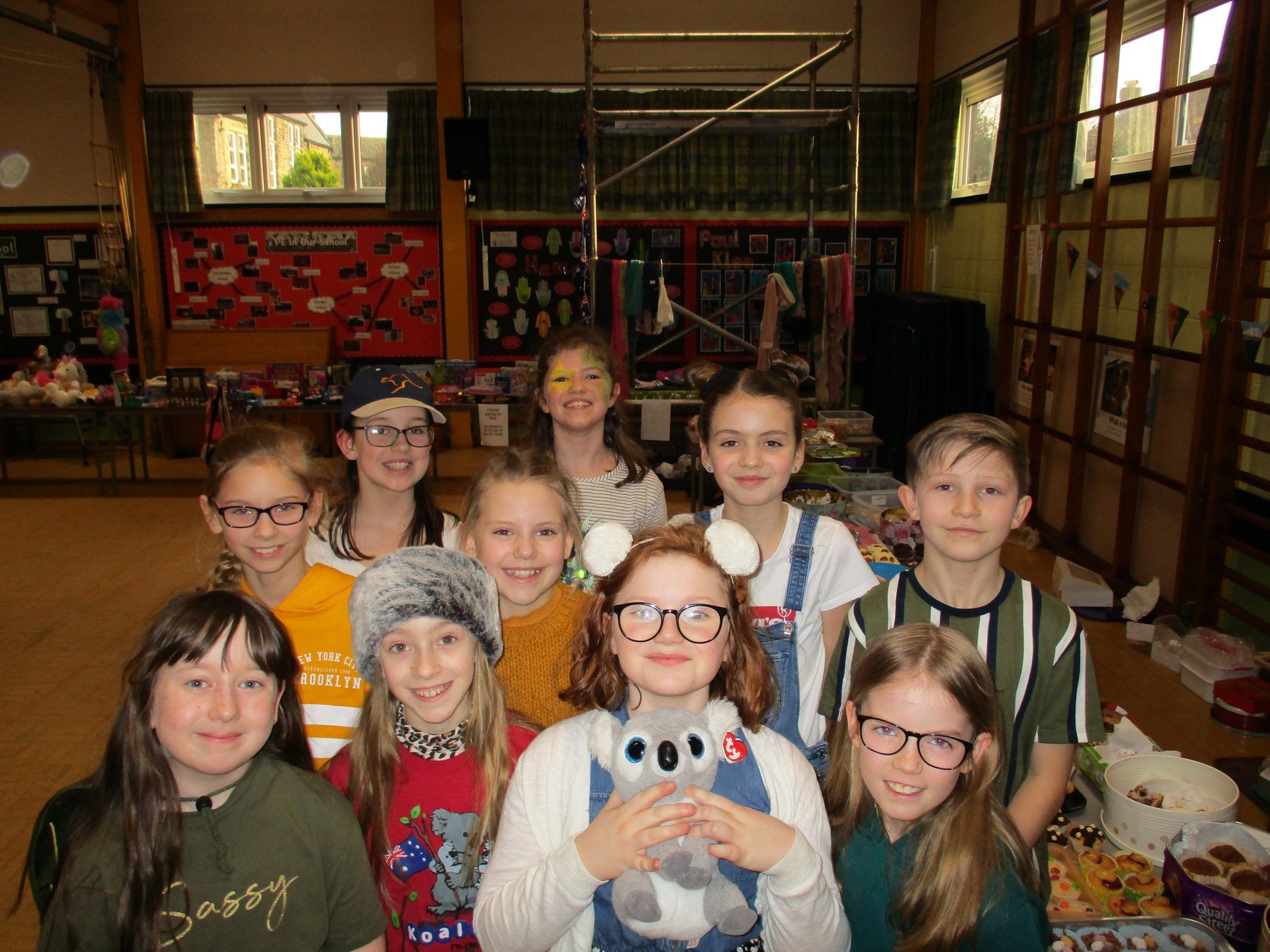 Year 5 pupils who instigated Australia Day to raise money for animals displaced by fire.
Curriculum Intent
• Provide a broad and balanced education for all pupils
• Ignite a love of learning in all pupils and nurture a Growth Mindset.
• Enable pupils to develop knowledge, understand concepts and acquire skills, and be able to choose and apply these in relevant situations
• Support pupils' spiritual, moral, social and cultural development
• Support pupils' physical development and responsibility for their own health, and enable them to be active
• Promote a positive attitude towards learning
• Ensure equal access to learning, with high expectations for every pupil and appropriate levels of challenge and support
• Promote an understanding and appreciation for their community and the world in which they live and prepare them for later life.
• Develop a broad range of basic skills to enable access to learning and support future life.
• Promote the learning and development of our youngest children and ensure they are ready for Key Stage 1
Teaching and Learning at Highburton covers the National Curriculum 2014 as well as RE, PSHE including Sex and Relationships Education, Forest School, Safeguarding and Basic Skills.
Democracy, the rule of law, individual liberty, and mutual respect and tolerance of those with different faiths flow throughout our school and curriculum.
Curriculum Policy can be accessed here.
Curriculum Implementation
The knowledge and skills that pupils gain in each subject throughout their school life is set out in a Sequence of Learning. This document also illustrates how the curriculum links to our vision and values.
Sequence of Learning - English
Sequence of Learning - Mathematics
Sequence of Learning - Computing
Sequence of Learning – Music
Sequence of Learning - MFL (French)
Sequence of Learning - Design Technology
Sequence of Learning – Art and Design
Sequence of Learning - RE
Sequence of Learning - PSHE
Other subjects to follow
Our curriculum is designed to provide irresistible learning. We want the children to be excited about their learning and we believe that providing a mixture of discrete and thematic programmes of study excites, challenges and supports high quality teaching and learning.
The Teaching and Learning Policy sets out in more detail about how our curriculum is designed, taught and assessed.
Curriculum Impact
Our children feel happy and safe in school and our outcomes in national tests are consistently above the national expectation. Children leave Highburton ready for the next stage in the education, the outcomes of our children at Key Stage 2 supports this.
Parents' Guide to Teaching and Learning can be found here