Welcome to Highburton CE (VC) First School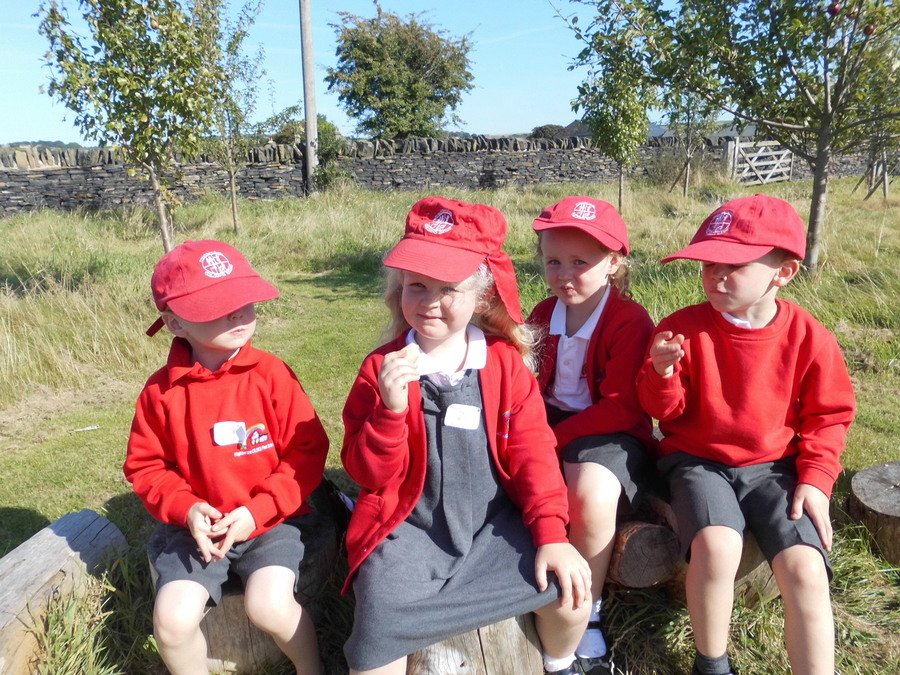 Our school is a friendly, exciting first school for children from the ages of 4 to 10 years. We pride ourselves on our nurturing, hard-working and Christian ethos. The school is located in beautiful countryside with strong community links. We aim to provide every child with the opportunity to succeed and ensure we work in partnership with parents. Our expectations of behaviour and respect are high and we provide an exciting curriculum in order to inspire a life-long love of learning.
Gaynor Leadbeater
Headteacher
Our Vision
To create a safe, caring and happy school community of children, staff and parents where Christian values are upheld and every child is valued as an individual.
To nurture creative, independent, life-long learners within an irresistible curriculum that develops resilience, inspiration and opportunity.
In particular we promote the following core values within our school community:
Friendship and forgiveness
Everyone in school is encouraged to support and care for one another, and to build relationships based on empathy and compassion. We also recognise that we all make mistakes at times and need forgiveness.
Aspiration
We strive to develop children's love of learning and inspire them to fulfil their potential as confident, inquiring learners with a determination to succeed.
Respect
We have a strong belief in courtesy, good behaviour, tolerance and consideration for others. Through listening, collaboration and cooperation we work together to achieve the best for the whole school community.
Church School Ethos
Recognising its historic foundation, the school will preserve and develop its religious character in accordance with the principles of the Church of England and in partnership with the Church at parish and diocesan level. The school aims to serve its community by providing an education of the highest quality within the context of Christian belief and practice. It encourages an understanding of the meaning and significance of faith and promotes Christian values through the experience it offers to all its pupils.